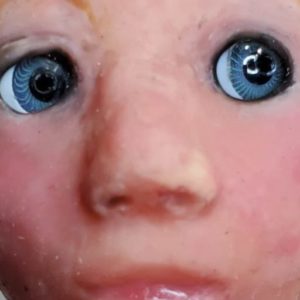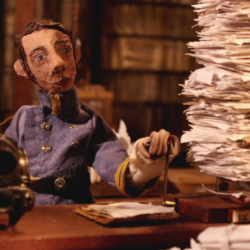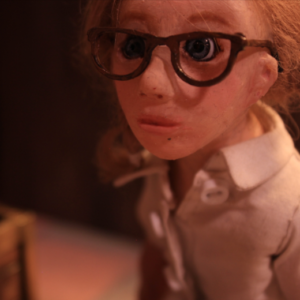 Blyth Hazen has a BA in Art and Philosophy from Austin College in Sherman, TX and an MFA from Massachusetts College of Art in Boston, MA. Her creative practice often involves making things that move. Sometimes they appear to do this on their own – on a screen. While other times they need more human engagement to be activated – like a puppet, robot or an automata.
In 2019 Blyth and her collaborator the artist Ruth Bauer completed the stopmotion short, The War Dept. available on Vimeo.
Blyth and Ruth are now working together on a multi-year stopmotion project with the working title Big Sky. Updates on the progress of Big Sky can be found on Instagram #bigskystopmotion.
Blyth is a Professor at Montserrat College of Art in Beverly, MA where she works with students from their first year to their senior year, teaching tools and concepts as diverse as drawing, 2D animation, 3D modeling, game development, stopmotion, kinetics and robotics, and puppets.